Virus Removal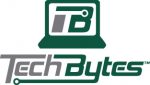 Address:
410 Jones St
Eveleth, MN 55734
55734
Short Business Description:
We help small businesses & individuals with their computer service needs
Long Business Description:
We offer computer services to individuals & businesses alike. We offer the services in our office, on-site and even remote services. We can help you with virus removal, computer repairs & maintenance, data recovery & backups, website design, hosting & maintenance and much more.