Bus. Category or Categories
Long Business Description
PC and Apple Mac Computer Sales and Service with over 50 years of experience with special expertise in securing computers and networks from viruses, malware and hackers. Ely based since 1995. You are always one click away from disaster without Lutefisk Tech.
Business Address
114 E. Boundary St.
55731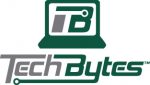 Bus. Category or Categories
Short Business Description
We help small businesses & individuals with their computer service needs
Long Business Description
We offer computer services to individuals & businesses alike. We offer the services in our office, on-site and even remote services. We can help you with virus removal, computer repairs & maintenance, data recovery & backups, website design, hosting & maintenance and much more.
Business Address
410 Jones St
Eveleth, MN 55734
55734